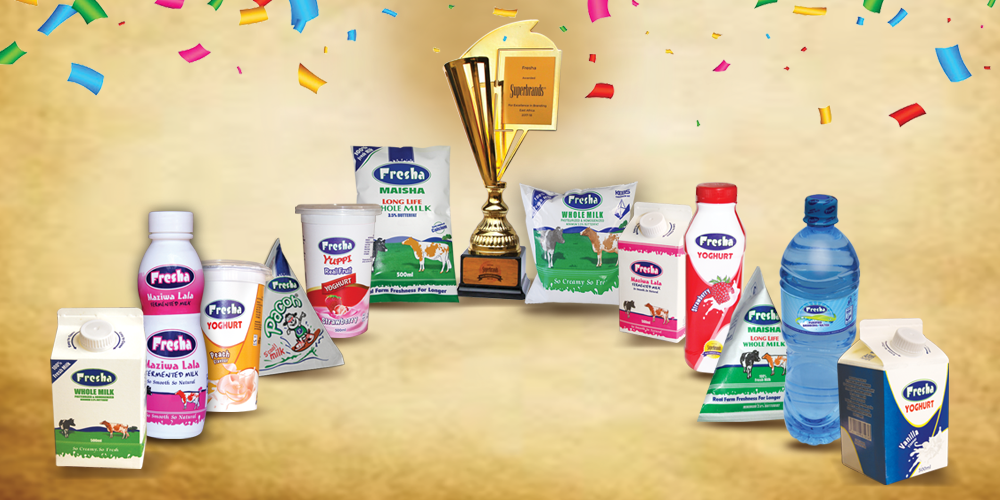 Fresha milk is one of the freshest brands' because it reaches the market in less than ten hours from milking, and it's real farm fresh milk without any additives or powder milk, the brand offers 100% real fresh milk.
In 2012, Fresha processing plant achieved ISO 9001 certification which underline Githunguri Dairy Farmers Society Ltd commitment to providing quality brands to the consumer through world class production facilities.
Today Fresha is a must stock brand at dukas, kiosks, convenience stores and supermarkets.
The Fresha brand is now a household name in Kenya. The main products under the brand include Fresh Milk, Long Life Milk, Yoghurt, "Maziwa lala", Butter, Ghee and now Bottled Purified Fresh Drinking Water.
In 2018, Fresha was officially declared to be a superbrand.
FIND US
Githunguri Dairy Farmers Co-Operative Society Ltd.
P.O Box: 3 Githunguri
Plant Tel: 020 2130885-7
Mobile: +254 705787878/ +254 706626262
E-Mail: info@fresha.dotmobi.co.ke